Locksmith Charley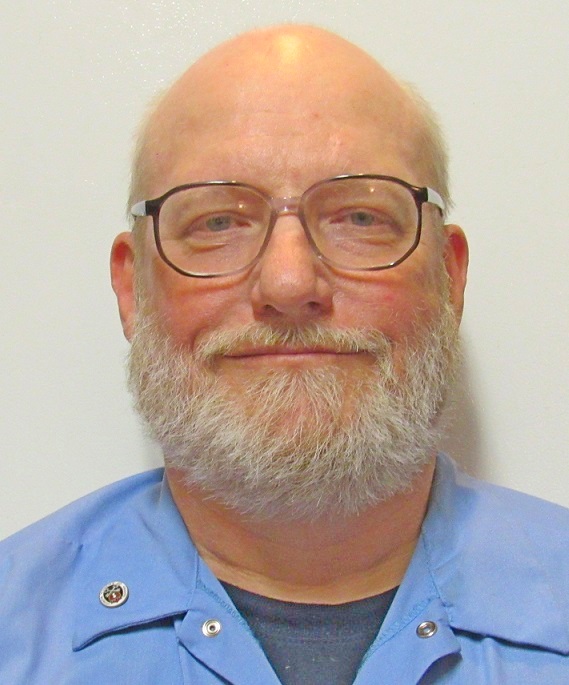 Charles Eastwood, CRL

Locksmith Charley's Website - Phoenix Arizona - "Serving the valley with integrity!

Click HERE to learn more about Locksmith Charley!

I am not going to hold myself out as the absolute best locksmith in the world,
Phoenix, or even my neighborhood. Indeed none of us are perfect.
But I do hold myself to a high degree of professionalism, integrity and HONOR*.

That means that I will quote people prices that I believe are fair and that 99% of the time I end up writing the bill for what I quote. Just like going to the
doctor, there are times when "Complications set in" and in those situations I ALWAYS inform the customer of what is going on and re-quote the project.

For complete 24 hour mobile service please call
602-717-5397 (KEYS)

You may also call toll-free 1-888-717-KEYS (5397)

Work orders may also be sent in by FAX to 1-509-278-1751.*
Work orders may also be sent in by E-mail to: Orders@LocksmithCharley.com

---
Work orders sent by e-mail will be received on cell phone within minutes of placement. Please include telephone numbers for a confirmation call as well as the address where the work needs to be done, the nature of the work to be done, and, if it involves a vehicle, the Year, Make, and Model of the vehicle involved.


---
* This fax number and e-mail address is for customers only and not for unsolicited advertisements
(OFFER DETAILS).

SPAMMERS and SCAMMERS sending nonsense spam or scam e-mails to my "ORDERS" e-mail address will be dealt with harshly.
We are able to perform a wide variety of services including:
When ordering locks or parts it is frequently necessary
to know what finish (color) your hardware is.
Below is a picture showing the most commonly available architectural colors. Sorry, not the best photo - I put this board of color disks together in about 1989 or 1990 and still have it today.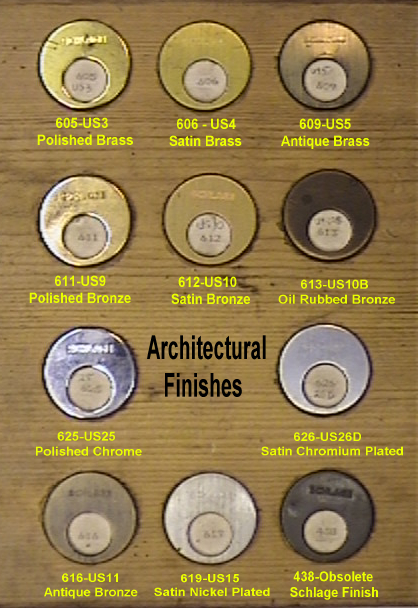 We now proudly accept Visa, MasterCard, and American Express