Locksmith Charley presents..... *** A quick note before we get into the meat of the subject - We want to prosecute a class action suit against both the SCAMMERS and against GOOGLE. The classes of victims will be LOCKSMITHS WHO HAVE HAD RECORDS ABOUT THEIR COMPANIES BEING TAMPERED WITH, and CONSUMERS WHO HAVE BEEN RIPPED OFF DUE TO THESE SCAMMERS. As much legal knowledge as I have, I don't want to have to do all the litigation myself so we are looking for any attorneys out there who believe enough in public service that they may do this on a either a pro-bono or a contingency basis. We are also in a posture to accept donations to a legal prosecution of scammers fund. At this juncture, I would recommend that any donations be sent to C. EASTWOOD BOX 832 TOLLESON, AZ 85353.
LOCKSMITH SCAMS - NATIONWIDE!
CONSUMERS BEWARE!
The internet has brought me a great deal of business over the years. These days, the internet, together with the policies of some of the largest and powerful companies in the world, specifically the telephone companies, Yahoo, and Google are fostering a condition where consumers cannot trust diligent hard working honest business people.
Telephone companies are selling phone numbers by the dozens or the hundreds to "companies" that do nothing more than a lot of advertising and operate offices of telephone banks (typically in New York or Florida) so that they can take in the service calls to "technicians" that may have little or no training or experience, and who will, ALWAYS after the fact, present a bill that is way out of line, i.e. a HUGE RIP-OFF relative to the work (with or without destruction of the consumer's property) that they have performed, or SAY that they have performed.
ABC's Good Morning America did a lengthy piece on this. I set up my camera and made a video of their piece playing on my laptop. If this video looks a little strange, that is why.
ABC GOOD MORNING AMERICA VIDEO
On or about December 8, 2008, I read a posting by another locksmith that I have not yet had the pleasure of meeting, Mr. Bob DeWeese of Baltimore, Md. Mr. DeWeese operates Bear Lock in Baltimore and he made a posting on a "Locksmiths Only" website (http://clearstar.com/) that I found quite curious. Bob's posting looked something like this: (copyrighted material reproduced by permission of http://clearstar.com/)
Once I read Mr. Bob's posting, I decided, saying to myself "Self, Why don't you check out Google Maps listings for MY company?" So when I went to maps.google.com and did a search for locksmiths in Phoenix. I was shocked and horrified when I discovered that GOOGLE was displaying the following:
Now my company "Locksmith Charley" is designated as "H" on the listing. My business address was for years (and my mail still goes to) was 2308 E. Indian School Rd., Phoenix, Az, 85016. The problem here is that the toll free number 1-866-992-4545 has absolutely nothing to do with my company and the calls are diverted to the SCAMMERS in Florida.
When I clicked on the listing #H for my company, the following was displayed:

As I have said, the toll-free phone number "(866)-992-4545" does NOT belong to me. When I called that number, I got someone answering the phone "Locksmith" and of course, I told them that I was locked out of my house and gave them my home address. After waiting 45 minutes or so, this guy arrived:
in this car
When I showed him the print-out of MY company name and the toll free number he fell all over himself talking about how he was "only an independent contractor for this company" and he claimed not to know the address of the company or the name of the person in charge of the company.
Note that the 866 number they caused to be displayed on the "Locksmith Charley" listing also appears on Mr. DeWeese's listing, its about 2/3 of the way to the bottom, directly underneath "Payment Accepted":
*** NOTE*** in the "header bar" across the top of the browser page is "Bear Lock, Baltimore, MD" (indicating that is the information contained in GOOGLE'S internal index). On the actual listing itself is "Locksmith Baltimore 866-748-4554 Local Locksmith Baltimore".
These SCAMMERS have adopted a technique where the replace the name of the LEGITIMATE business with the business catagory, in this case "locksmith" followed by one of their local or toll free phone numbers and sometimes including the location. The SCAMMERS leave some of the legitimate business's information intact but change other parts of their information in such a manner as to cause people searching for, and attempting to contact the SPECIFIC LEGITIMATE BUSINESS to be mis-directed to call any of the SCAMMERS' local or toll free numbers that have been compromised on the google site.
This evidence is clear and convincing that the same SCAMMER responsible for compromising the listing for BEAR LOCK in BALTIMORE is also responsible for compromising the listing for LOCKSMITH CHARLEY in Phoenix!
What I didn't notice until today (1/24/2009) is that Bob said they referenced a website LOCKSMITHDEPOT <DOT> com. I investigated that this morning and discovered the following information:
Their "domain name servers" indicate DOMAINCONTROL.COM. Well if you cross-reference the address given on the WHOIS for that website you will find that GODADDY.COM is the ENTITY IN CHARGE of providing these SCAMMERS with the very valuable service of HIDING THEIR TRUE IDENTITY from anyone interested in identifying them.
It would appear to be everyone's good luck that Kutsenko, Russell on1page@gmail.com who apparently lives at 650 SE 12 St, Dania, Florida 33004 is at least one of the persons behind this locksmith scam. The whois information gives his phone number as (954) 200-3603 but I have already ascertained that it is answered by the same call center that answers all their other phone calls, including the calls from innocent consumers calling for help who ultimately become victimized by these criminals.
I am in contact with the BROWARD COUNTY FLORIDA SHERIFF'S OFFICE and they are going to be looking into this... .
A big part of the problem with these scams is the telephone listings and internet reviews. For your own good, not only for locksmith businesses, but for any businesses that you may want to check out, do yourself a favor and check out the person making the review itself. for instance RON has made a review of a locksmith company on Yahoo...
In and of itself, this "review" could tend to point consumers in the direction of a good and decent company.

HOWEVER, when you click on the name Ron to see his profile, then click on "Reviews" (of which he has made 41) you would see the following:
Now when you think about it, do you suppose that the "Locksmith provided me with great and reliable locksmith services. They also measured for and installed window gates/guards for me." in BERKELEY, OAKLAND, SAN JOSE, and PHOENIX all on the SAME DAY?
Seems pretty unlikely to me. It also seems pretty unlikely to me that the similar same day reviews for Seattle, Mountain View, CA, Saratoga, CA, Los Altos, CA, Chandler, AZ, etc. are similarly unlikely. My gut instinct tells me that people that are diligently reviewing legitimate businesses would likely make 41 different reviews for different TYPES of companies, not all for just one kind of company.
I spent a few hours this evening examining the target page of each of "RON's" reviewed companies and it seems very clear to me that "RON" is part of, or working on behalf of, a SCAMMER company using the aliases of:

1. "ON GUARD LOCKSMITH" (onguardlocksmith.com)

2. "Phoenix Locksmiths" (www.locksmiths-phoenix.com)


3. "Seattle's Locksmith" (http://seattleslocksmith.com/)


4. Los Angeles Locksmiths.com ("http://www.los-angeles-locksmiths.com/")

5. "San Francisco Locksmiths" (http://san-francisco-locksmiths.com/)

Now a quick look shows that the ON GUARD, and Seattle pages use the same toll-free number and the Phoenix, San Francisco, and LA pages use the same toll-free number that is different from the Seattle one. Nonetheless, the information contained in the spreadsheet file will show that they are hopelessly intertwined.
Charley's Analysis of "RON'S" REVIEWS
These SCAMMERS are getting really bold. On a "Locksmith ONLY" forum, I read a post from another locksmith in Maryland. that one of these SCAMMERS has compromised his GOOGLE MAPS listing and edited it to show some toll-free numbers that don't belong to him and that he was unable to get those removed from his listing.
Upon reading that posting, I started researching the GOOGLE MAPS listings and found that my own listing had been compromised. When I accessed Google maps and typed in "Locksmith Phoenix" into the search box, the following listings were provided:
The number that was on BEAR LOCK's listing in Maryland when enclosed in quotes, lists the following:

Here is another example. When one searches for "bear lock maryland" it shows 4 listings. The first and most predominant one features the URL of a website that has absolutely nothing to do with Bear Lock. When you click on the link for the complete listing, that page shows the one "valid" phone number and multiple phony toll free numbers designed to siphon off his business.
A LEGITIMATE LOCKSMITH, Bob DeWeese, operates BEAR Lock & Safe Service.

Yet his GOOGLE MAPS listing looks like this:
Now on the surface all looks good and well, BUT - If you, I, or a legitimate CUSTOMER, calls either of the toll-free numbers appearing on this listing in GOOGLE MAPS for BEAR LOCK, the UGLY TRUTH sets in, the phone is being answered by the same foreign sounding assholes that answer the phone when I call the toll-free number appearing on the GOOGLE MAPS listing for MY company.
The bottom line is that the SCAMMING CRAP going on these days on the internet is way out of control and unless you are very careful, you have no idea who in the world that you are talking to or where they might be located.
If you have any doubt who you're talking to then DEMAND that they give you their LOCAL ADDRESS in your area and if they refuse to saying "we dispatch all over the country" that will be a clue that you have reached one of these call centers for one of these, predominantly Israeli, SCAMMING companies.
I would say "CALL GOOGLE AND COMPLAIN" but, it wouldn't do any good. When I called them, intent upon talking to someone in their legal department, the conversation went something like this:
Charley: I want to talk with someone in your executive offices or your legal department.
GoogleGirl: What is this about?
Charley: Someone has put THEIR phone number on MY google maps listing
GoogleGirl: We don't provide telephone support for that - you need to fix it yourself
Charley: Be that as it may, I want to talk to someone in your LEGAL department about this.
GoogleGirl: I can't connect you with anyone...
Charley: Do I need to DRIVE over to CALIFORNIA to your office to have a conversation with someone there?
GoogleGirl: Well you would need an appointment to talk to anyone here.
Charley: OK, connect me with someone so that I can make an appointment.
GoogleGirl: I can't do that. You would have to be talking to someone at Google already...
Needless to say, the conversation went nowhere fast. The people in charge of Google have PROGRAMMED their telephone operators to put merchants whose listings have been hijacked on the fast-track to no-fucking-where.
If any readers of this have any contacts in the management of GOOGLE I would be delighted to hear from you, as would the owner of BEAR LOCK in Maryland. We are both of the mind that a class action suit against GOOGLE is the best possible solution to this issue.
MORE INFO - the "REVIEWER EDITS THE BUSINESS LISTING SCAM!"
This scam exists because GOOGLE permits it to exist, perhaps they even encourage it, I don't know.
This is a page of reviews, allegedly written by "Anthony" again, all the reviews are on the same date, all saying EXACTLY the same thing about multiple ALLEGED locksmith companies at various ALLEGED addresses in various CITIES. I noted with interest that "Anthony" has 1 "EDIT" so I clicked on that....
Anthony's EDIT looks like this....
It would appear that GOOGLE is providing the evidence with which to hang themselves.
The above picture from the GOOGLE website clearly shows that Anthony as changed the legitimate business name from Springbok Bar & Grille to Locksmith..... and has changed the address and phone number as well. Anthony has added locksmith catagories and eliminated the Bar, Grills, and Restaurant catagories.
Now, just for fun, lets do a search on Springbok Bar and see what happens:
:
Wow, very interesting.... lets click on that 2nd one for a minute....
According to the page title in the header bar, Google CLEARLY THINKS that this listing belongs to Springbok Bar and indeed still has the legitimate reviews of people who have eaten there talking about the food, yet the Name, Address, and Phone number of the "real - legitimate" business entity Springbok Bar has vanished and now the PHONY LOCKSMITH NAME, PHONY ADDRESS, and PHONY PHONE NUMBER APPEARS!
How many times have you eaten CALAMARI at a locksmith's shop?
As a public service, I am presenting the link for the REAL Springbok Bar and a picture of their webpage!

Other interesting links to stories and videos on the LOCKSMITH SCAM subject: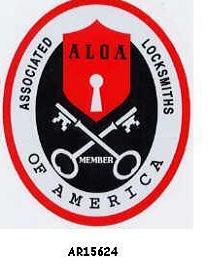 The ALOA website reports: http://www.aloa.org/pdf/pressroom.pdf
This report contains links to TV VIDEO from around the nation all talking about the same SCAMS.
====================================================================================================
phony locksmiths in usa
Posted in the Mohegan Lake Forum

http://www.topix.com/forum/city/mohegan-lake-ny/TQKUPT0SGNK7C2568

====================================================================================================
Locksmith scam bill passes state assembly
http://abclocal.go.com/kgo/story?section=news/7_on_your_side&id=6159947&status=ok

====================================================================================================

http://consumerist.com/5071157/i-fell-for-the-locksmith-scam

====================================================================================================

Help Me Howard, one of those consumer reporters, did a story last night on a ripoff "locksmith."
I find it odd that nowhere does he mention what agency licenses NYC locksmiths.
The Better Business Bureau, who was contacted in the story, has no enforcement powers.
I called and left a message for Howard. Below is a link to the page which contains the video from last night's broadcast.

http://weblogs.cw11.com/news/local/morningnews/blogs/2008/07/help_me_howard_locksmith_scam.html

====================================================================================================

GOOD MORNING AMERICA EXPOSES PHONY LOCKSMITHS!

ALOA has just received word that "Good Morning America" will air the story on Phony Locksmiths TOMORROW, Tuesday, January 1, 2008.

The piece will feature ALOA Executive Director, Bill Gibson,Jr. CAE. Also featured are Illinois Attorney General, Lisa Madigan, Illinois/Indiana Locksmith Association President, Mike Bronzell (who has worked closely with ALOA on this issue), a phony locksmith victim, Ray Miller and Investigator Kent Paluga from the Texas Department of Public Safety. Even some phony locksmiths make it on the air!

"Good Morning America" is shown on your ABC affiliate, check your local listing for broadcast times.

What a great way to start 2008 – an expose on phony locksmiths!

A blast email will go out to the members shortly, and we'll try to get something up on the front page of the website.

Let everyone you know to set their VCR/DVR's!

Tim McMullen, JD, CAE
Legislative Manager
Associated Locksmiths of America, Inc.