INSTRUCTIONS FOR DIALING YOUR SAFE COMBINATION
The text and pictures below are from an instruction sheet published by AMSEC. I have made slight modifications to this information.
This information is typical of a Sargent & Greenleaf, Ilco, or LaGard dial combination lock.
Combination Operating Instructions:
Mechanical Group II Combination Locks:
To unlock the safe turn the dial in the direction of the arrow for each number, stopping at the opening index mark (crow's foot) located
at the top (12 o'clock position) of the dial ring. You must dial the combination precisely without backing up. (See figure "A")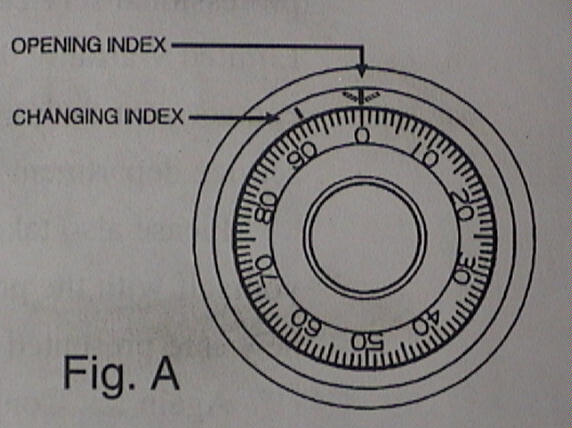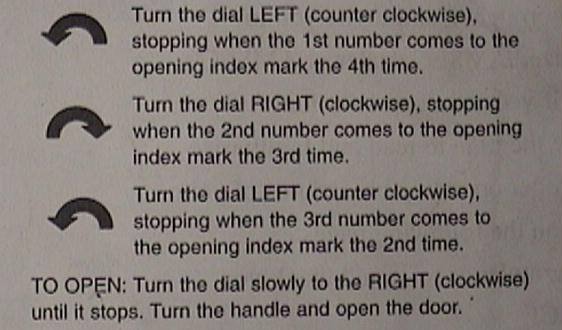 I usually instruct my customers as follows:
4 or more turns to the left (counterclockwise) stopping at the first number.
3 turns to the right to the 2nd number
2 turns to the left to the 3rd number
turn dial to the right until it stops moving.
There are a few safes out there that are R-L-R instead of L-R-L. In that case you utilize the same procedure except that you would reverse the direction.
** NOTE ** This information is NOT valid for Sentry fire safes.