I am not going to hold myself out as the absolute best locksmith in the world, Phoenix, or even my neighborhood. Indeed none of us are perfect. But I do hold myself to a high degree of professionalism, integrity and HONOR*.

That means that I will quote people prices that I believe are fair and that 99% of the time I end up writing the bill for what I quote. Just like going to the doctor, there are times when "Complications set in" and in those situations I
ALWAYS inform the customer of what is going on and re-quote the project.
For complete 24 hour mobile service please call
602-717-5397 (KEYS)

You may also call toll-free 1-888-717-KEYS (5397)

Work orders may also be sent in by FAX to 1-509-278-1751.*
Work orders may also be sent in by E-mail to: Orders@locksmithcharley.com

---
Work orders sent by e-mail will be received on cell phone within minutes of placement. Please include telephone numbers for a confirmation call as well as the address where the work needs to be done, the nature of the work to be done, and, if it involves a vehicle, the Year, Make, and Model of the vehicle involved.
When ordering locks or parts it is frequently necessary
to know what finish (color) your hardware is.
Below is a picture showing the most commonly available architectural colors.


We now proudly accept Visa, MasterCard, and American Express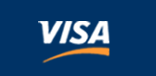 Common Residential Services include (among other skills):
Lock Repairs
Strike Adjustments
Installation of locks and deadbolts
Opening of houses when locked out
Re-Keying your locks to a new key or an existing one
I am able to get very creative, usually to your benefit. If you have locks on the gates to your yard, I can MASTER-KEY one or more of them so that I can give you a key that you can give to the pool guy or the gardener that will just open the gates to the yard while, at the same time, making your house key work the gates. That would mean the pool guy can get into the yard to service the pool, but not into the house. Or similarly, for a situation where you may have a maid come in once a week, we can make a "maid key" and key one doorknob to work with that key and your house key. Then on "maid day" you leave the deadbolt on that door unlocked and the maid can come and go. The rest of the time you can have lock the deadbolt on the special door and the maid can't gain access because the "maid key" can only operate the door knob.


There is a "LOCKSMITH ONLY" website out there where we share ideas, experiences, technical information, etc.
I found this little article on there awhile back...
Rental property owners and new homeowners and tenants, let this be a lesson for y'all!
RESIDENTIAL / REAL ESTATE / COMMERCIAL QUOTES
I frequently get calls from customers wanting me to give them an "EXACT" quote to re-key their home or business.

This is frequently very difficult to impossible to do because much of the time the caller is in a big hurry for a quick answer OR the customer may not be at the premises they want a quote about so they are unable to look at the locks and give me specific answers to my specific questions.

Question: How much is it to re-key a house?
Answer: color="#00CC00">MOBILE SERVICE FEE* + (Quantity of KEYHOLES or CYLINDERS X per cylinder cost) + keys + tax = Total Re Keying Cost.
A doorknob or lever handle may have:
ZERO keyholes (passage or privacy function)
ONE keyhole (keyed entry or storeroom function)
TWO keyholes (usually commercial / industrial functions)

A deadbolt will be either:
(1) a single cylinder with ONE keyhole outside and a thumb-turn on the inside
(2) a double cylinder with TWO keyholes, one inside and one outside.
Therefore a door with a knob or lever and a deadbolt may have 1, 2, 3, or 4 keyholes on that door. If someone has installed more locks on the door the number of keyholes is unpredictable.
If you are concerned about intruders picking their way into your home or utilizing "bump keys" that have been in the media lately, I can provide you with HIGH SECURITY locks for your residence.

My personal favorite is ASSA and I have the exclusive rights to distribute a specific ASSA key profile within the state of Arizona. If you get an ASSA system from me, no one else in Arizona can duplicate those keys legally.http://LocksmithCharley.com/lc_highsecurity.html">

ATTN NEW HOME OWNERS - who has the MASTER KEY to YOUR house?

If you have just purchased a new home it is important for you to have your house re-keyed. There is likely a MASTER KEY out there that opens your home. The Builders don't always tell you about the http://LocksmithCharley.com//builderkey.html"> BUILDER'S KEY and the resulting http://LocksmithCharley.com//builderkey.html">BUILDER'S MASTER KEY and the fact that instead of just 1 key working in your locks it is likely that up to 32 different keys will work in your locks. For more information see: http://LocksmithCharley.com//builderkey.html">http://LocksmithCharley.com//builderkey.html
For most common residential and commercial (not high security) lock services, my charges are as follows:
| | | |
| --- | --- | --- |
| Item | Cost | Description |
| RK (re-key) | $12.50 / cylinder | Re-key cylinder with an existing working key present. |
| RKWO (re-key w/o key) | $17.50 / cylinder | Re-key cylinder with no existing working key or control key present. |
| OPEN | $20.00 / lock | Open Locked door to gain access. |
| RE-INSTALL | $20.00 / lock | Remove old lock and install new lock on previously prepared door. (Customer provided hardware or extra charge for locksmith provided hardware) |
| KEYS | $ 2.50 / key | Most common keys, KW1, KW10, SC1, SC4, Weiser, Weslock, Dexter, Master, Defiant, Brinks, etc. |
*MOBILE SERVICE FEE - This fee varies depending on a variety of conditions. Minimum is $55.00. If you need help after hours or at some extended distance my specific mobile service fee can be quoted on the phone at that time. Outside the 101 loop is a minimum of $10.00 more with the exception of the Tempe / Mesa area where I am presently living.
Click http://LocksmithCharley.com/m_lc_press_releases.htm"> HERE for Press Releases
and Public Service Announcements!